Kimberly Mayorga
Skilled, Stategic, & Dedicated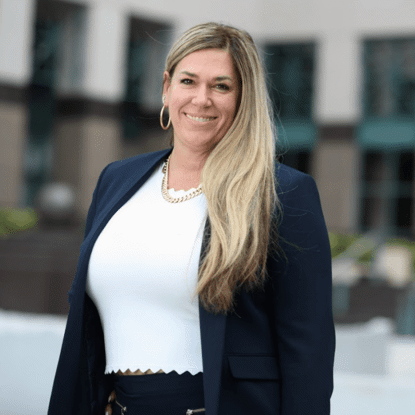 Kimberly Mayorga
Office Manager
Bio
Kimberly Mayorga is the Office Manager at the Law Offices of Greg Rosenfeld, P.A.
Before joining the firm, Kim was a judicial assistant for a circuit court judge in a criminal division in Palm Beach County. She was responsible for maintaining the judge's schedule, coordinating motions, preparing orders, and assisting attorneys with the court's procedures. In addition to felony cases, Kim also assisted the court in handling motions for postconviction relief and appeals from county court.
Kim previously served for over 20 years as a courtroom administrator for the Palm Beach County Clerk of the Circuit Court, including in felony, juvenile, misdemeanor, and traffic divisions. She played a key role in the courtroom as the person responsible for maintaining the official record of court events. Her duties included clerking more than 500 trials, including several high-profile cases.
Kim uses her well-rounded, hands-on experience, both in the courtroom and behind the scenes, to help clients navigate the court system.